Women in Muay Thai – Caroline Jankowski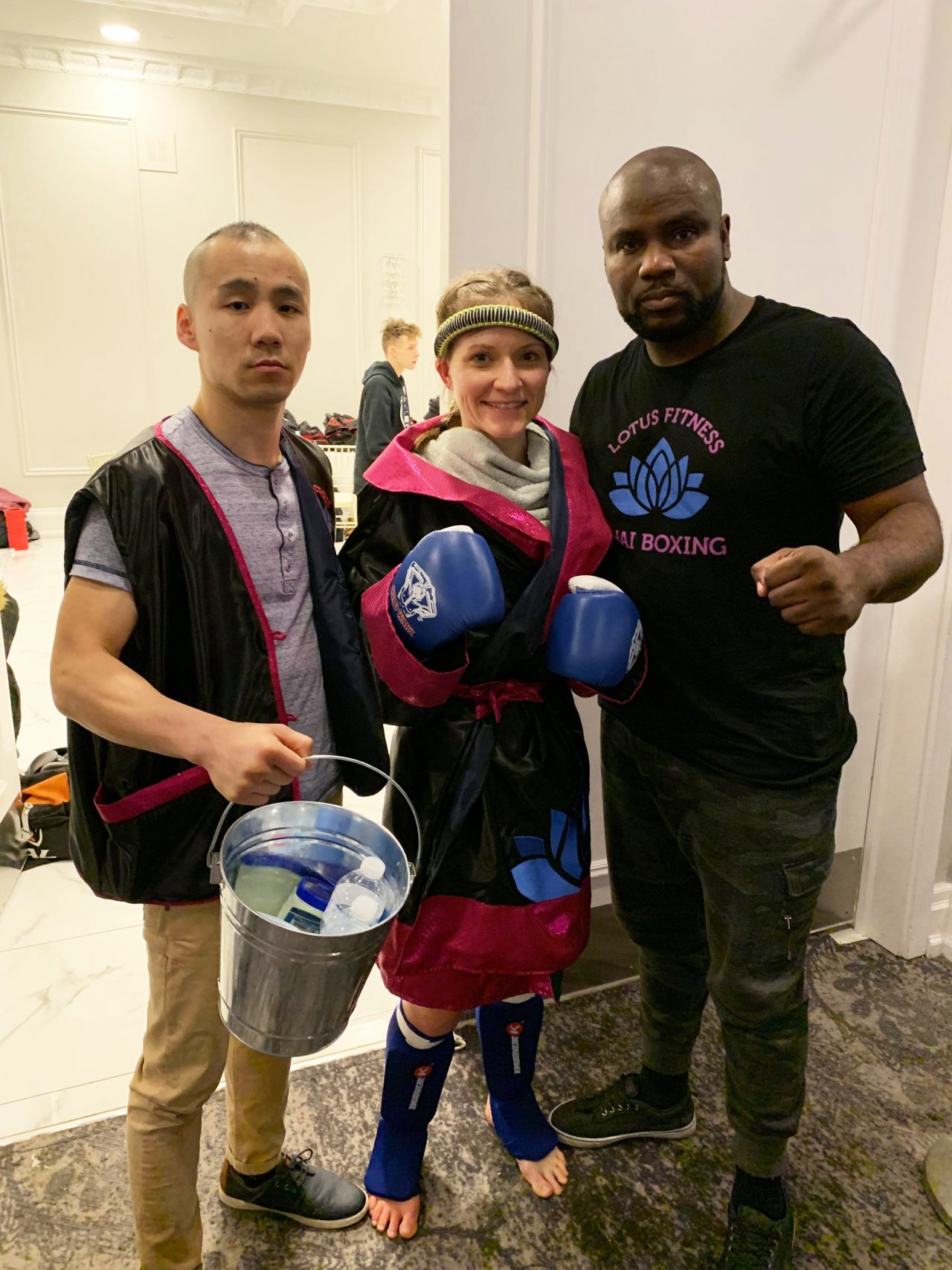 On this International Women's Day, we'd like to feature Caroline Jankowski – Lotus Fitness & Thai Boxing's most experienced competition team member.  She has been training with Kru Clifton Brown for many years before they both joined Lotus in 2018.  Under Kru's tutelage she has fought many of Canada's top female Muay Thai practitioners in her weight class (many of whom have gone on to represent Canada on the international scene).
After a 2 year hiatus from fighting, Caroline returned to the ring at Cold Warz III and came out victorious! Here is our chat with Caroline:
How long have you been doing Muay Thai for? And what drew you to the sport?
I've been training Muay Thai for almost 11 years. I was in University, looking for fun ways to get some exercise and get fit, and my boyfriend at the time suggested we try out a class at a local Muay Thai gym. I remember sitting there during my first visit and watching the more experienced girls hit pads, and I just thought "wow… I want to do that!"
Muay Thai had such a positive effect on my life after I began training – aside from the obvious benefits of regular exercise, I gained confidence, self-discipline, a strong work ethic, and I met some of my closest friends through the sport as well.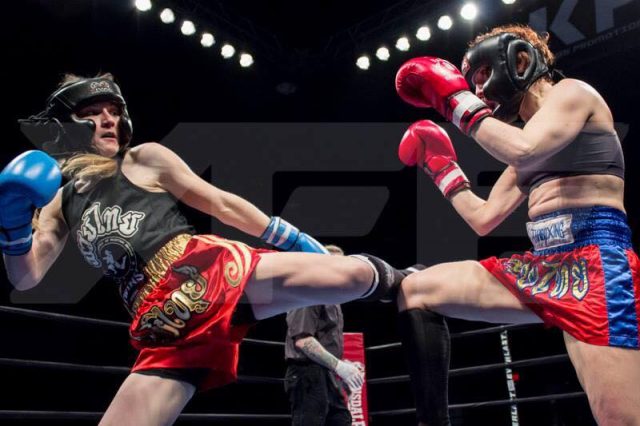 What made you want to go from practicing Muay Thai on pads and bags to stepping into the ring and fighting?
My decision to fight was based on several different reasons. I was seeing a lot of improvement in my technique so I began sparring classes and really enjoyed them; it was almost a natural progression to fighting after that. However, I was so nervous about fighting that it took me years before I finally stepped into the ring.
I think what really gave me the courage was watching my best friend train for fights which I found so inspiring, as well as being surrounded by incredibly skilled and disciplined fighters at my gym. I also had gone through a challenging year in my personal life, so I figured I had nothing to lose which lead me to stepping into the ring (actually, tripping over the ropes) for the first time.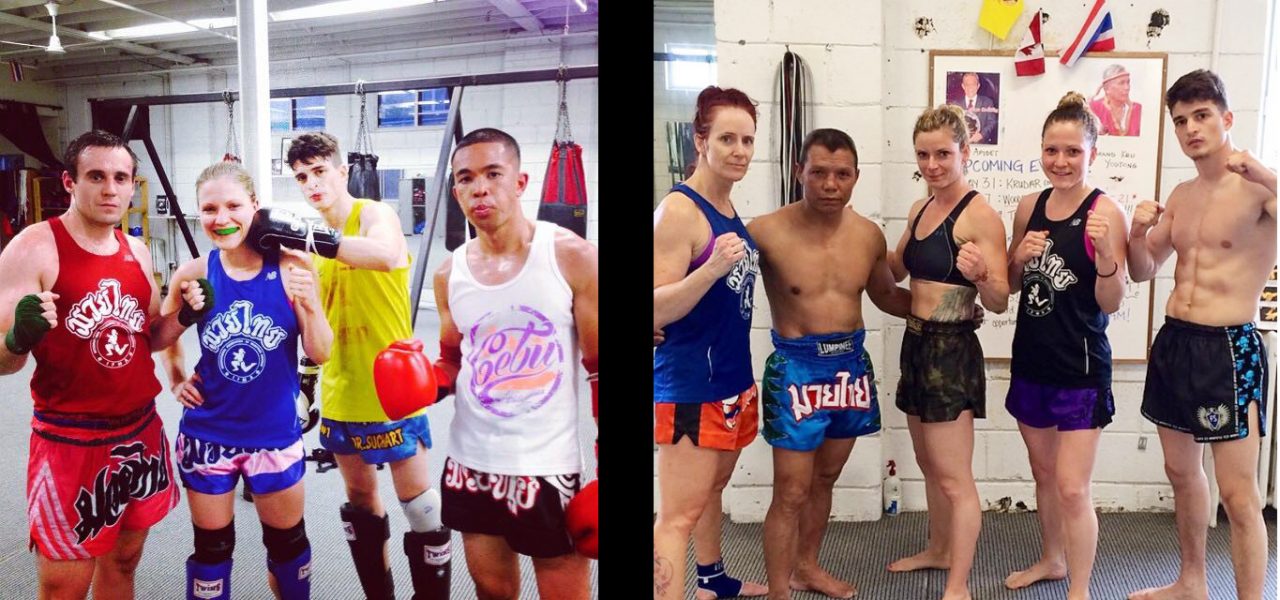 At Lotus there isn't much of a gender gap in our classes or even our Fight Team, however, when you first started it sounds like there was. What was it like being one of the few women who would train in Muay Thai? And how did it feel to be one of the few women on a competition team? Or did it even bother you?
When I think back, I never really let the gender gap bother me. I didn't want to be treated differently just because I was a girl. But being one of the few women in a male-dominated sport definitely had its challenges. You would hear things like "man up!" or "you hit like a girl" being thrown around all the time, sometimes even directed at you; and when you got emotional, you would try to hide it because it made the guys uncomfortable.
The few women that I did train with were these strong and confident women I looked up to, and we would inspire and motivate each other all the time. I think because our group of girls was so supportive, it diminished any of the negative effects that came along with a gender gap.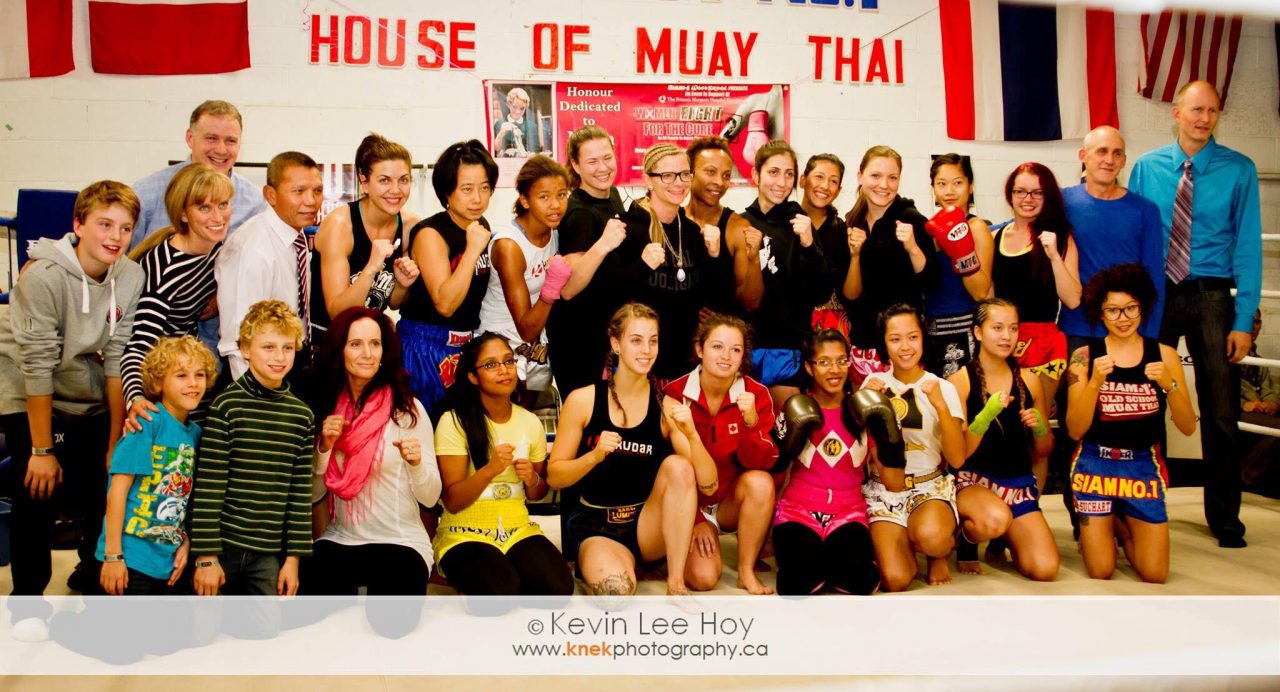 With the changes in the demographic of Muay Thai students, do you feel like female athletes still need to work harder than male athletes to prove themselves?
I think that female and male athletes need to work EQUALLY as hard to achieve their goals. If you don't do the work, you don't get the results; however, I think us females put a lot more pressure and expectations on ourselves because of the gender biases that exist in a combat sport. This pushes us to work harder overall. We tend to feel guilty more often than men for letting people down if we don't succeed, which drives our work ethic.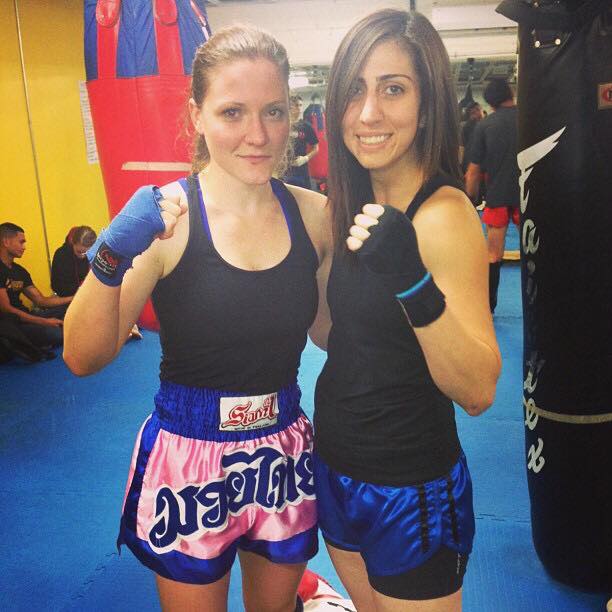 Congratulations on your brutally beautiful win this weekend! How did it feel to enter the ring after almost a 2 year absence from it? Was there anything different in your training camp or the fight itself that you hadn't experienced before?
Thank you! It was a challenging fight with a very skilled and tough opponent.
Stepping in the ring after two years felt great even though I was so nervous leading up to the fight! I was worried about "ring rust" but I think the two year break from fighting was just what I needed. I felt sharp and in control, and much more calm than I remember feeling in my previous few fights.
I really enjoyed the training camp itself; I had made it a goal to have a fun camp and not over-train or let it consume me. It's hard to strike a good balance between training, a full time career, and family obligations, and I think this is an issue that a lot of female athletes struggle with as well. It's important to surround yourself with people who support you and help you work towards your goals.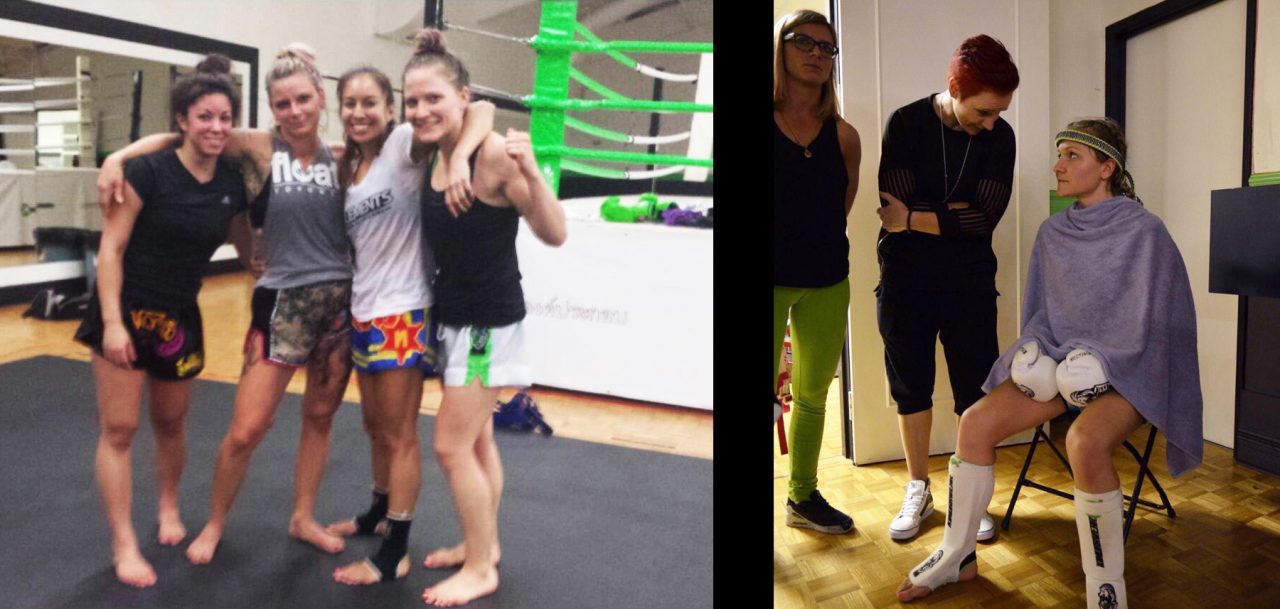 Do you have any advice for women who want to step into the ring themselves?
My advice to aspiring fighters would be the same advice Kru Clifton tells me regularly; believe in yourself and believe in your training. If you have thought about fighting but feel too nervous, there is no better reward than facing your fears and overcoming them. There is so much personal growth that you gain, and once you've been able to challenge yourself in the ring, EVERYTHING else seems possible.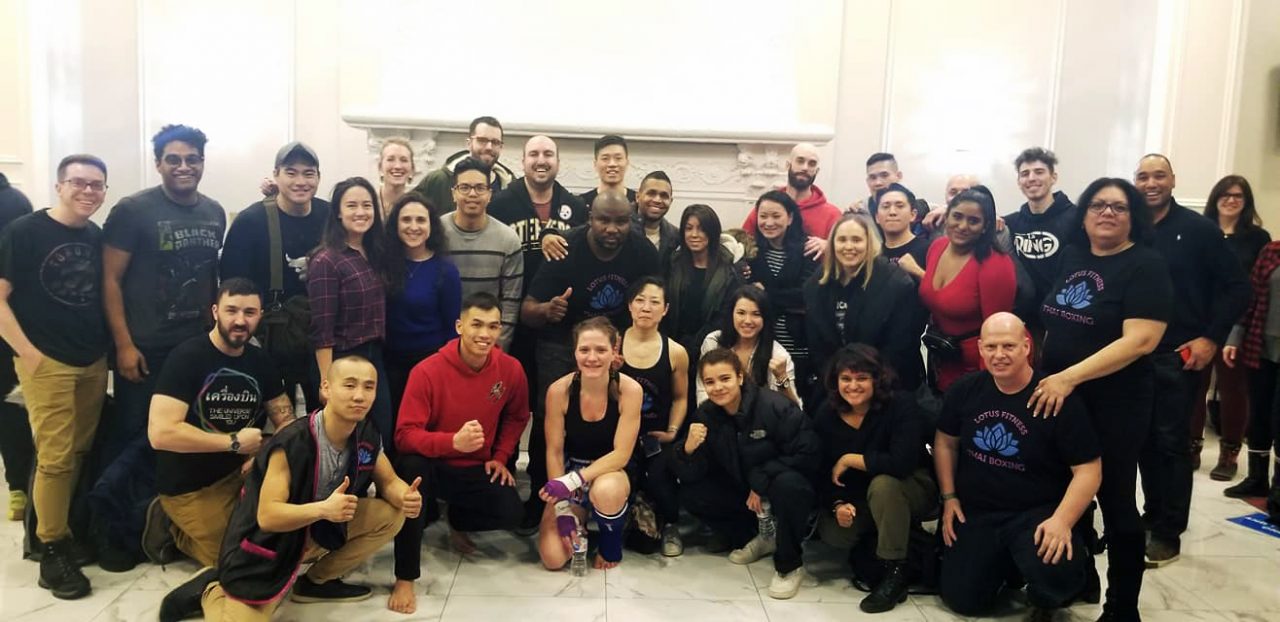 Lotus Fitness and Thai Boxing is located at 17 Atlantic Avenue, in the Liberty Village neighbourhood of Downtown Toronto. We deliver an Intense Workout, with Authentic Muay Thai Instructors, in a Welcoming Environment.