Project Comfort – Winter Clothing Drive 2018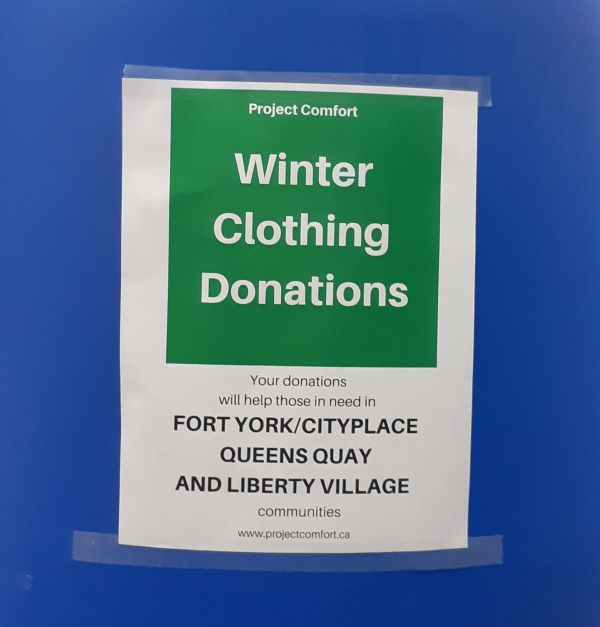 Project Comfort supports Fort York, Liberty Village City Place and Queens Quay neighbourhoods by addressing the needs of the homeless in our community.
We're proud to be part of their winter clothing drive initiative!
Please bring your previously loved, good condition warm winter clothing to fill up our collection bin at Lotus!
Also, if you represent a not-for-profit or community organization looking for support, contact us at info@lotusfitness.ca and we'll see if we can help you with your activities. Supporting our community is an important part of our mission!
Learn more about Project Comfort (including how to get involved and volunteer) here:
Lotus Fitness and Thai Boxing is located at 17 Atlantic Avenue, in the Liberty Village neighbourhood of Downtown Toronto. We deliver an Intense Workout, with Authentic Muay Thai Instructors, in a Welcoming Environment.