March 15, 2020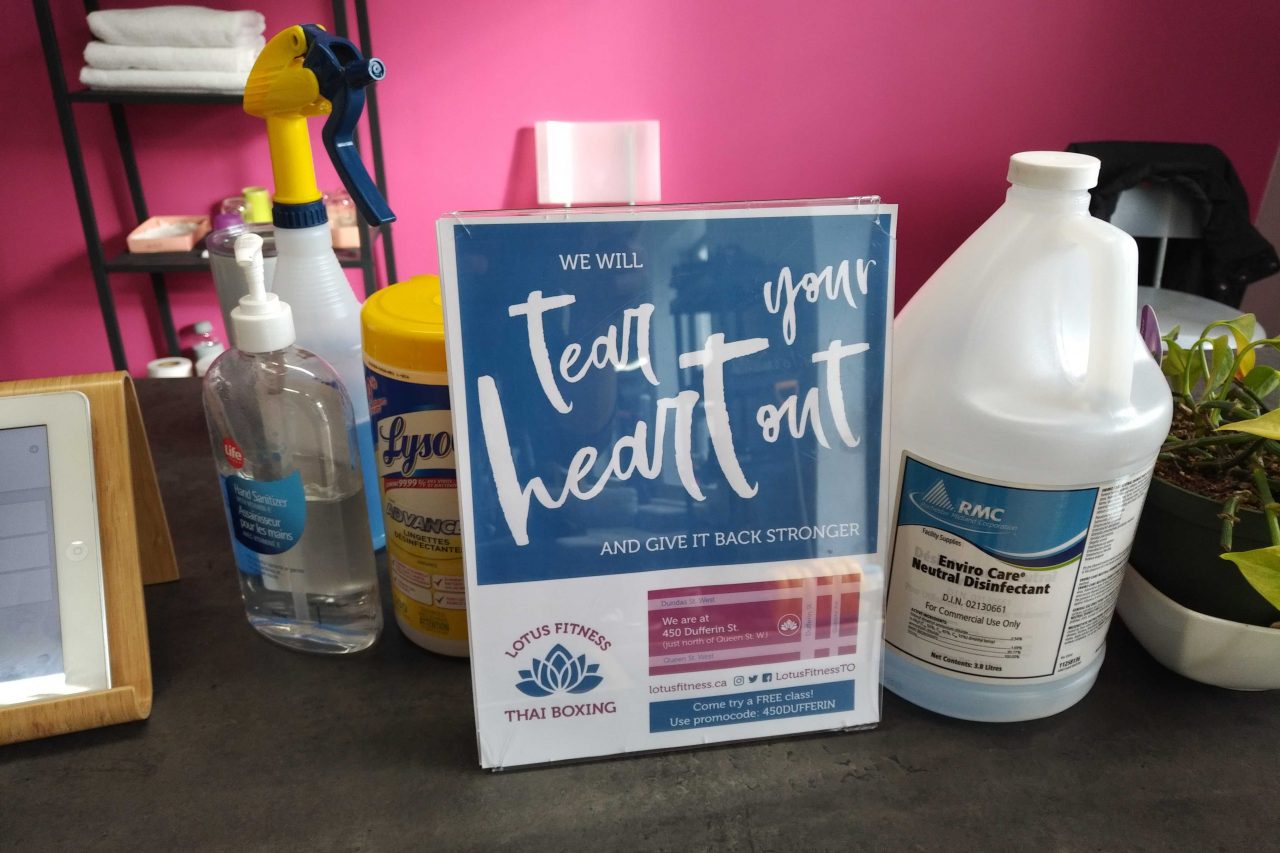 ---
Updated March 16, 2020
Covid-19 Update #2
Lotus Fitness and Thai Boxing closure from March 16 to March 29th
It is with a heavy heart that the management team here has decided to proactively close our facility for two weeks starting March 16th.
In reviewing the recommendations for reducing the societal impact of the Covid-19 pandemic, maintaining social distance is crucial, and the nature of our sport and activity is one where this distance, regardless of class size, cannot be maintained.
While our members are generally not at risk of serious consequences in contracting Covid-19, they may unknowingly pass it onto those with pre-existing conditions or compromised immune systems, causing great harm, including the potential of death. For that reason, not closing our doors for two weeks would be irresponsible.
We wish to look back and say we were part of the community that helped, not hindered efforts.
During this period, anyone with a recurring monthly membership will automatically be paused for a period of 2-weeks. Any member who was mid-way through a time-limited membership (2 week, 1 month, 3 month, 6 month, etc.) may request in writing an extension of 2 weeks upon resuming training.
Thank you for your understanding! In the meantime, stay connected with us through the Lotus Fitness Members Facebook group and here on Instagram.
Khob Khun Khap,
Lotus Fitness and Thai Boxing Inc Management
—————————–
At this time, we are following guidance from the Government of Canada's Covid-19 "Being Prepared Page"
https://www.canada.ca/en/public-health/services/diseases/2019-novel-coronavirus-infection/being-prepared.html
Here are the key recommendations:
Stay at home if you are sick, or have travelled internationally recently
Clients are asked to refrain from taking classes if you have cold/cough/flu symptoms OR have recently travelled internationally.
Clients who fall under categories more succeptible to Covid-19 such as those with pre-existing conditions, or the elderly, we ask to refrain from taking classes at this time.
If you require your membership on hold, please email info@lotusfitness.ca and we will put your membership on open-ended suspension.
Trial members on 2-week promo offers are also eligible to write in via email to request pauses/holds on their 2-week trial membership, resume and finish when you wish.
Our cancellation policy time windows are relaxed at this time, so if you become symptomatic or your condition changes on short notice, we will return class credits to you.
Staff and instructors are also instructed to refrain from coming in/self quarantine per this policy.
Please, no backdating, holds commence at time of the email time/date stamp.
Maintain 2 Meters distance/Social Distancing
Class sizes are already quite small, but we will be reducing maximum number of clients per class to meet the 2 meter distancing guidelines for all our classes.
We will refrain from direct physical contact around hands and face between clients and staff.
Hygiene and Sanitation
We request that all staff and clients upon arrival wash their hands with soap and water for a minimum duration of 20 seconds, and do the same at the end of class
We request that all clients disinfect their equipment (Gloves, shin guards, etc.) with lysol or other virucide prior to attending class. You may request the use of our virucide spray if needed.
Clothing hygiene, per usual, please ensure your workout clothing is freshly washed, including handwraps (handwraps wash well in laundry bags)
Check-in kiosk, Door knobs and handles, thai pads, etc. cleaning frequency with disinfectants will increase (we already use a virucide that kills parvovirus, lepto, and others)
We will continue to refer back to recommendations from the Government of Canada and amend our policies, but at the meantime, given the recommendations made, we will continue to operate per usual but with heightened levels of sanitation and mindfulness.
Khob Khun Khap (Thank You)!
Lotus Fitness and Thai Boxing Inc. Management
---